John Thurman Yoga
Power Yoga for the Modern Lifestyle
TWO WEEKS!! - Come join me in Costa Rica in 2020!!!!!
February 15-22, 2020 MRYTT, Family, and Friends
February 22-29, 2020 Yoga Vacation for everyone
So very happy to be able to offer two weeks at the Blue Osa Resort in 2020. The first will be open to Mimi Rieger Yoga Teacher Training Graduates, their family and friends, as well as people close to the program. The second week will be the yoga vacation we have done for four years in a row now.
MRYTT WEEK
Grab a classmate, and let's all meet in the Costa Rican jungle from February 15-22, 2020. This ocean front oasis offers a nurturing peaceful environment for reflection, inspiration and a place to strengthen our bonds to one another! New for 2020, Mimi and John are offering a winter vacation to escape the cold and enjoy our amazing MRYTT family! Open to all graduates, their family and friends, we will be offering a week long trip that will include advanced asana training, teacher tools, incredibly delicious food and lots of laughter and fun with our community. Our week will be at the Blue Osa Resort where you can take yoga classes, enjoy the beach, surfing lessons, take adventure tours such as kayaking, zip lining, waterfall repelling, jungle hikes, reading in the beloved hammock hut and luxuriating with spa treatments!!! For teachers, we will be offering continuing education in advanced asana and sequencing, yoga nidra training, meditation, and more programming to be announced. For the family and friends that come, there will be daily asana practice in the morning and workshops in the afternoon. There are many additional options to explore fitness with the outside gym, a lap pool and miles of beach to walk or run.
ESCAPE THE WINTER!! YOGA VACATION WITH MIMI AND JOHN
Come to Costa Rica with me and my friend, Mimi Rieger, from Saturday, February 22 to Saturday, February 29, 2020. We will be staying at Blue Osa for eight days and seven nights. Come take yoga classes, enjoy the beach, surfing lessons, take adventure tours such as kayaking, zip lining and jungle hikes, and have spa treatments!!! Plan your warm winter vacation now to relax and enjoy all that Costa Rica has to offer. Each day will begin with a light breakfast followed by a yoga asana practice. You will then have the balance of the day until 4:30pm to either take spa treatments, read and swim by the pool, walk along the private beach, or take adventure tours. Before dinner, we will take a lighter practice that will stretch both our bodies and our minds.
Pricing for both weeks is the same:
Total cost is $1,900 for double occupancy rooms. $200 early bird discount is available until September 1, 2019 for double occupancy only. Other pricing is available for triple occupancy or a penthouse suite.
More details about the resort can be found at www.blueosa.com, and internal flights and additional travel can be arrange with Wellness Costa Rica here.
Email me at John@JohnThurmanYoga.com for more details or to reserve!!!!!!
14-Day 200-Hour Yoga Teacher Training at Blue Osa Resort and Spa in Costa Rica - April 25 - May 9, 2020
I am so very excited to be able to offer the opportunity to take your yoga teacher training in Costa Rica at the Blue Osa Resort. I will be teaching with Yogi Aaron over the course of two weeks, April 25 - May 9, 2020. This training will be a deep immersion into the practice of yoga and give you the tools to be a yoga teacher. The program is registered with Yoga Alliance, and upon completion of all course requirements, you will be an RYT-200 teacher. The goals of the program are listed below. You can find more information here and sign up here. If you have any questions, please do reach out to me by emailing me at john@johnthurmanyoga.com.
Get away from the turbulence and distractions of your daily life and give yourself the time, space and focus to deepen your practice.
Expand your knowledge and accelerate your learning.

Develop a strong foundational practice in yoga.

Have a clearer direction of your life path.

Leave with some great sequences to teach and with which to cultivate a personal asana practice.

Develop a daily meditation practice.

Learn how to teach within the limitations of your students.

Learn how to teach multilevel classes.

Have knowledge of and know how to teach yoga safely.

Fully immerse in an authentic Himalayan Yoga tradition.

Develop a deep appreciation of how rich this yoga tradition is.

You'll practice all of these skills directly in classes you lead during your training at the Blue Osa.

Leave here taking the next step in your yogic life with greater excellence and with clearer vision.
I am so very excited to be returning to India again with my friend and teacher, Aaron Star. I will be there from September 1 - 22, 2020 co-leading a 200-hour yoga teacher training and a Himalayan adventure to Kedarnath. The teacher training will be taking place in the auspicious city of Rishikesh from September 3-17, 2020. There will be an option to arrive early and explore New Dehli from Sep 1-3, and then the Himalayan adventure to the city of Kedarnath will be from September 17 - 22, 2020.
If you have ever thought about traveling to India, wanted to really immerse yourself in a yoga, and explore northern India, this is a wonderful opportunity to do so.
You can find more information about the trip and where to sign up by clicking HERE. If you have questions about the trip or training, please email me by clicking HERE.
John L. Thurman is a Lewes, Delaware based yoga instructor who teaches vinyasa flow power yoga classes. He teaches in a style that focuses on providing a challenging and fun environment for all levels of students to learn and practice their yoga asana. John believes in encouraging students to find their boundaries and mindfully push their limits. Focusing on breath, posture and gaze, John helps guide students through their practice in a thoughtful manner that helps them grow on their own path. The best students on the mats are those that put forth their best effort each practice and John tries to bring that out in every student.
He has been personally practicing yoga since 2001, and his training includes exposure to Rocket, Iyengar, restorative, and vinyasa style asanas, as well as pranayama and mediation. His physical background includes football, triathlons, weight lifting, high-intensity training, and running. John has completed Mimi Rieger's 200-hour Power Vinyasa Yoga Teacher Training in Washington, DC, as well as a 50-hour Rocket Yoga training at Asta Yoga Studio, San Francisco, CA. Additionally, he has taken his 300-hour Advanced Yoga Teacher Training from Flow Yoga Center in Washington, DC. He has studied with Mimi Rieger, Bryan Kest, David Kyle, Dharma Mittra, Aaron Star, Kristen Krash, HawaH Kasat, Sharron Gannon, David Swenson, Rene´ Henley, and Steven Pyka. John is an Experienced Registered Yoga Teacher (E-RYT 500) with Yoga Alliance, and is also a Reiki (霊気) Master. He is a faculty member of both Mimi Rieger and Aaron Star's 200-hour Yoga Teacher Training Programs.
John is a graduate of the United States Military Academy at West Point, NY. He received his master's degree in Operations Research from the Naval Postgraduate School in Monterey, CA. John completed a 20-year career as Military Policeman and Operations Research Analyst with the U.S. Army serving in worldwide deployments. He also worked as a cost analyst in the Office of the Secretary of Defense, Cost Assessment and Program Evaluation (OSD CAPE) at the Pentagon.
John's military awards include the Legion of Merit, Purple Heart, Meritorious Service Medal (4), Army Commendation Medal (3), Joint Achievement Medal, Army Achievement Medal, Joint Meritorious Unit Award, Army Meritorious Unit Commendation, Army Superior Unit Award (2), Korean Service Medal, Southwest Asia Service Medal with the campaign stars, Humanitarian Service Medal, Kuwait Liberation Medal (Saudi Arabia and Kuwait), and the Office of the Secretary of Defense Exceptional Civilian Service Award.
Classes
Power Yoga
Primarily based on Ashtanga Yoga, this challenging practice incorporates Sun Salutations, standing postures, arm balances, core work, a seated series and inversions with a keen focus on the breath. Students will build heat in the body while cultivating stamina, endurance and emphasizing personal growth in their practice. Be prepared for a vigorous and fun class.
Open to all students, expect a mixed levels class.

Rocket Yoga
An intense, vigorous, set sequence based on Ashtanga Yoga, The Rocket was created by It's Yoga, Larry Schultz, to get your desired results faster. Postures taken from the Ashtanga Primary Series in Rocket 1 are then incorporated with more advanced asana from the Second and Third Ashtanga Series in Rocket 2 and 3. Expect a strong standing series, incorporating arm balances and inversions followed by a seated postures followed by backbends, handstands and the Ashtanga finishing series. More intermediate to advanced postures will be offered. John received his Rocket training from Asta Yoga Studio in San Francisco, CA.
Open to all levels, a fundamental knowledge of yoga strongly encouraged.

Vinyasa Yoga
This practice links asana and breath together in a seamless and continuous movement integrating creativity and fluid transitions. A fluid flow joining standing balances, hip opening and core work are the foundational postures in this practice. Classes are accessible to all levels and offer variations with alignment-based cues incorporating powerful yet graceful movements.
Open to all levels.

Athletic Yoga
This interdisciplinary practice incorporates both Power Yoga and light free-weights to produce a vigorous, sweat-inducing workout. The practice begins with sun salutations, followed by a heat-inducing standing balance sequence utilizing free weights, core mat exercises, and finally a cooling and relaxing closing sequence, to produce a full body and mind experience.
WORKSHOP
Men's Yoga Workshop: Shoulders, Hamstrings & Hips
The goal of this men's yoga workshop is to teach active men the many benefits of a cooling, supplemental yoga practice to their otherwise active lifestyles. This practice seeks to supplement, rather than replace your workout routine. It is thoughtfully designed and sequenced to promote an opening of the major joints and tight hamstring muscles, which will both increase mobility and flexibility and improve awareness of one's posture, radically increasing the efficacy of your physical training regimen.
BUSINESS ASSISTANCE
Project Management
John's 20-year background in the US Army and as an Office of the Secretary of Defense civilian has given him a rich and deep background in project management. Combined with John's yoga training, you can request assistance with managing retreats, workshops, teach trainings, Yoga Alliance school compliance, and teacher training manual design and production. Additional services available include newsletter design and management, social media assistance, and music playlists.
Private Sessions
Reiki Sessions
John is trained to give Reiki, 霊気, and is available for private sessions. Reiki is a Japanese technique for stress reduction and relaxation that also promotes healing. Contact John on the form below to schedule a session.
Yoga
John is available for private yoga sessions one-on-one or in very small groups. He is also available to teach at non-public events such as for business seminars, corporate yoga, pre-wedding sessions, or weekend retreats.
Here is the link to my playlists available on Apple Music! Click through the Apple Music Profile link, and then find the playlist you are looking for. The months are when I created the playlist. Feel free to ask in class which list I played if you are looking to enjoy it during your self practice or just to jam to.
Below is a recording of a Yoga Nidra session that is available for free for your personal use. Yoga Nidra is a guided meditation that is a powerful way to learn to relax. Its benefits include physical, mental, and emotional relaxation. Additionally, some practitioners find it is worth 4-5 hours worth of sleep. Some also use the breathing techniques to learn to help them relax and fall asleep. In a raja yoga practice, one of the limbs is pratyahara also known as inner withdrawal of the senses. Yoga Nidra is one way to practice this which becomes a transformative way to increase concentration and helps lead to samadhi. I hope you find this recording helpful. You can listen directly from the block below, or you can use the SoundCloud link to listen offline or download to your own device. Please feel free to share this recording, this gift of Yoga Nidra.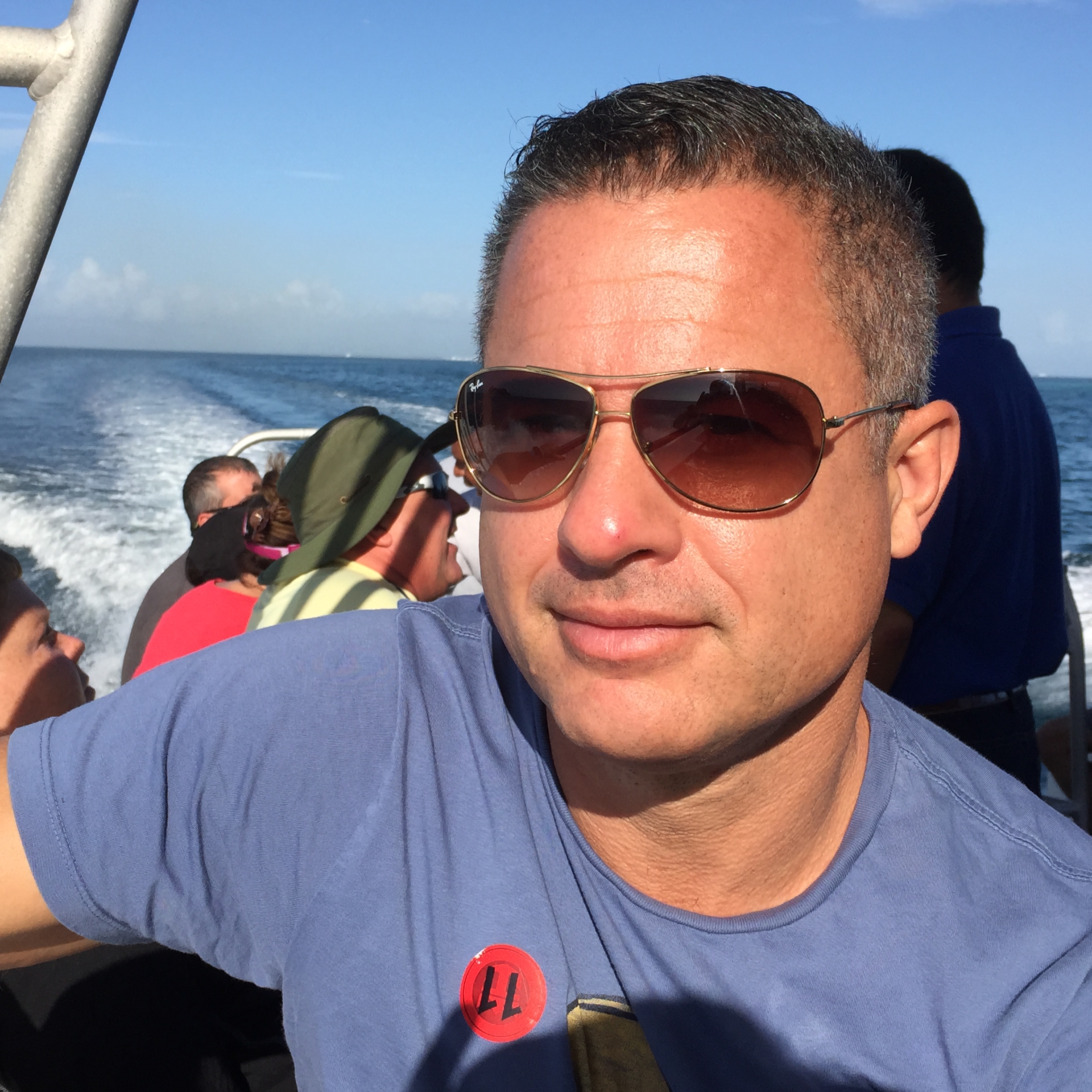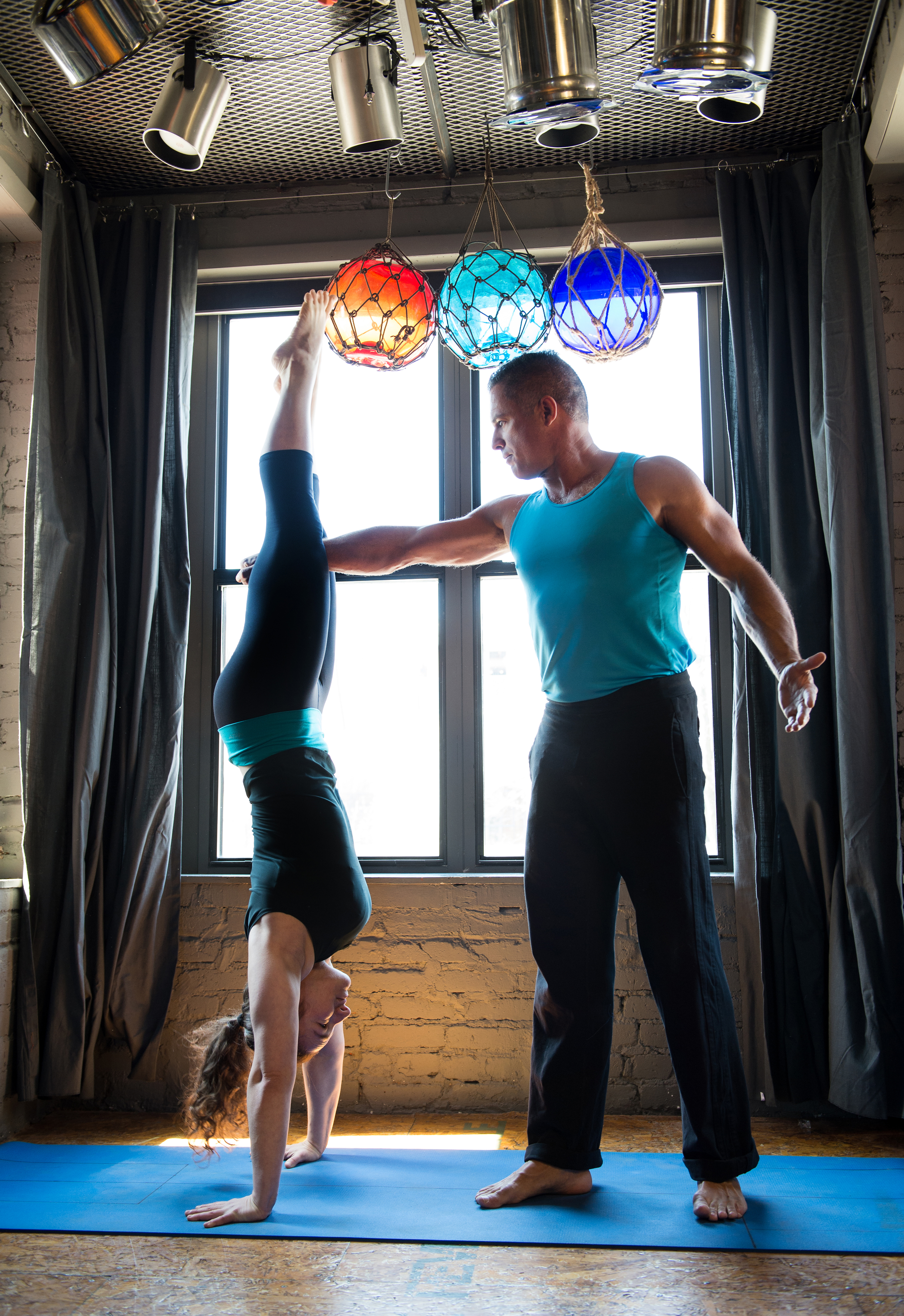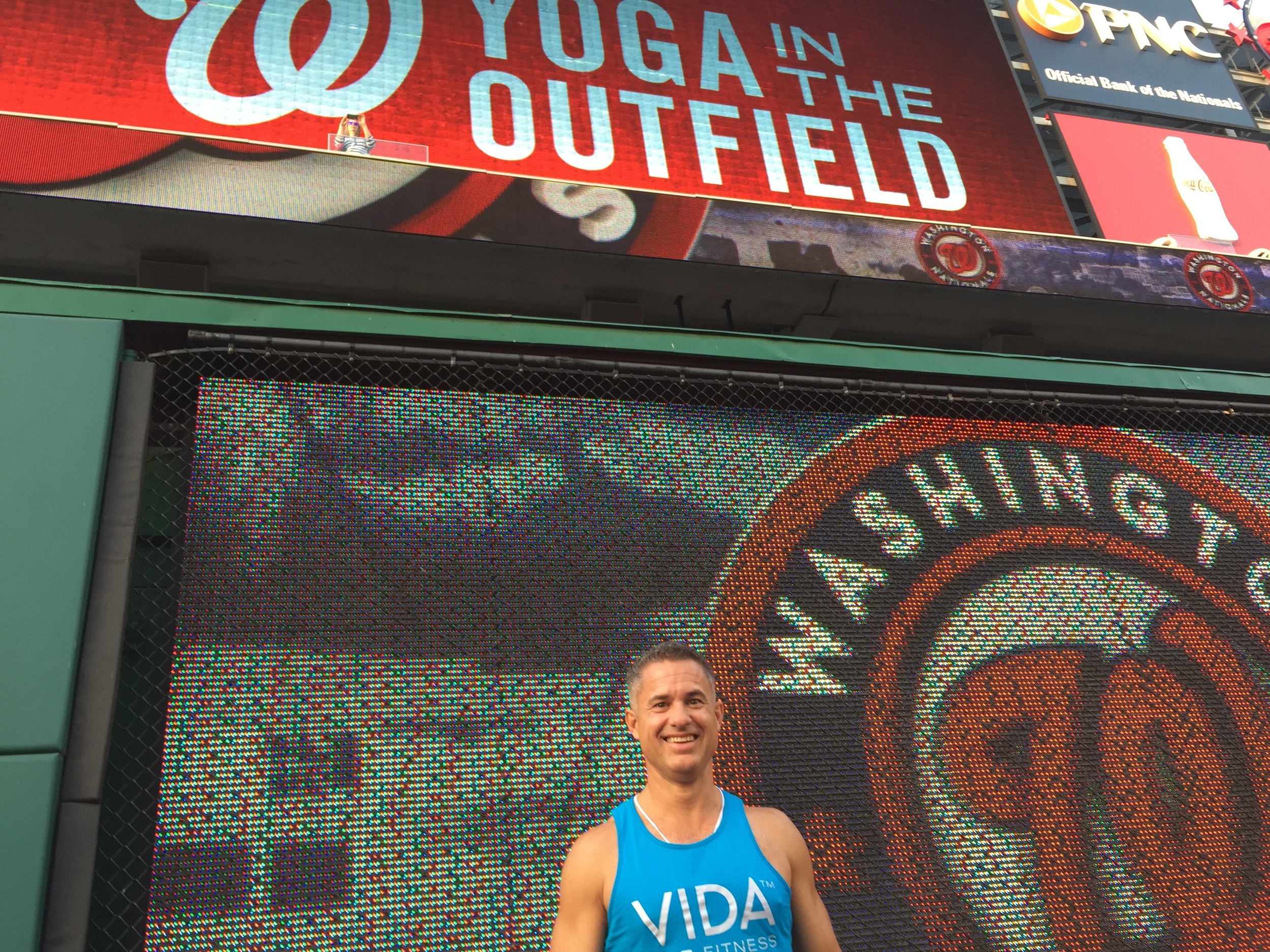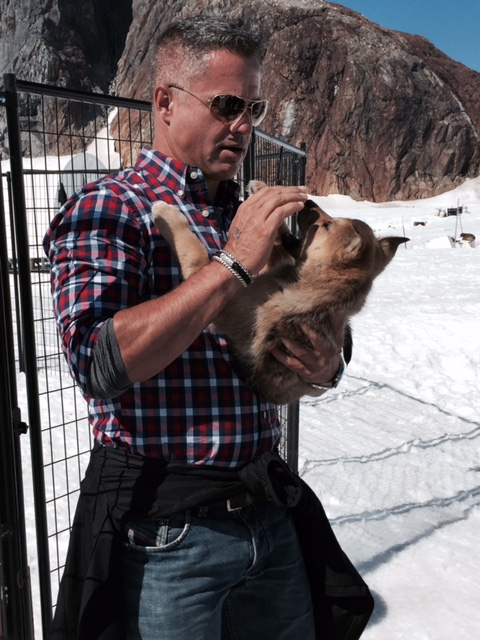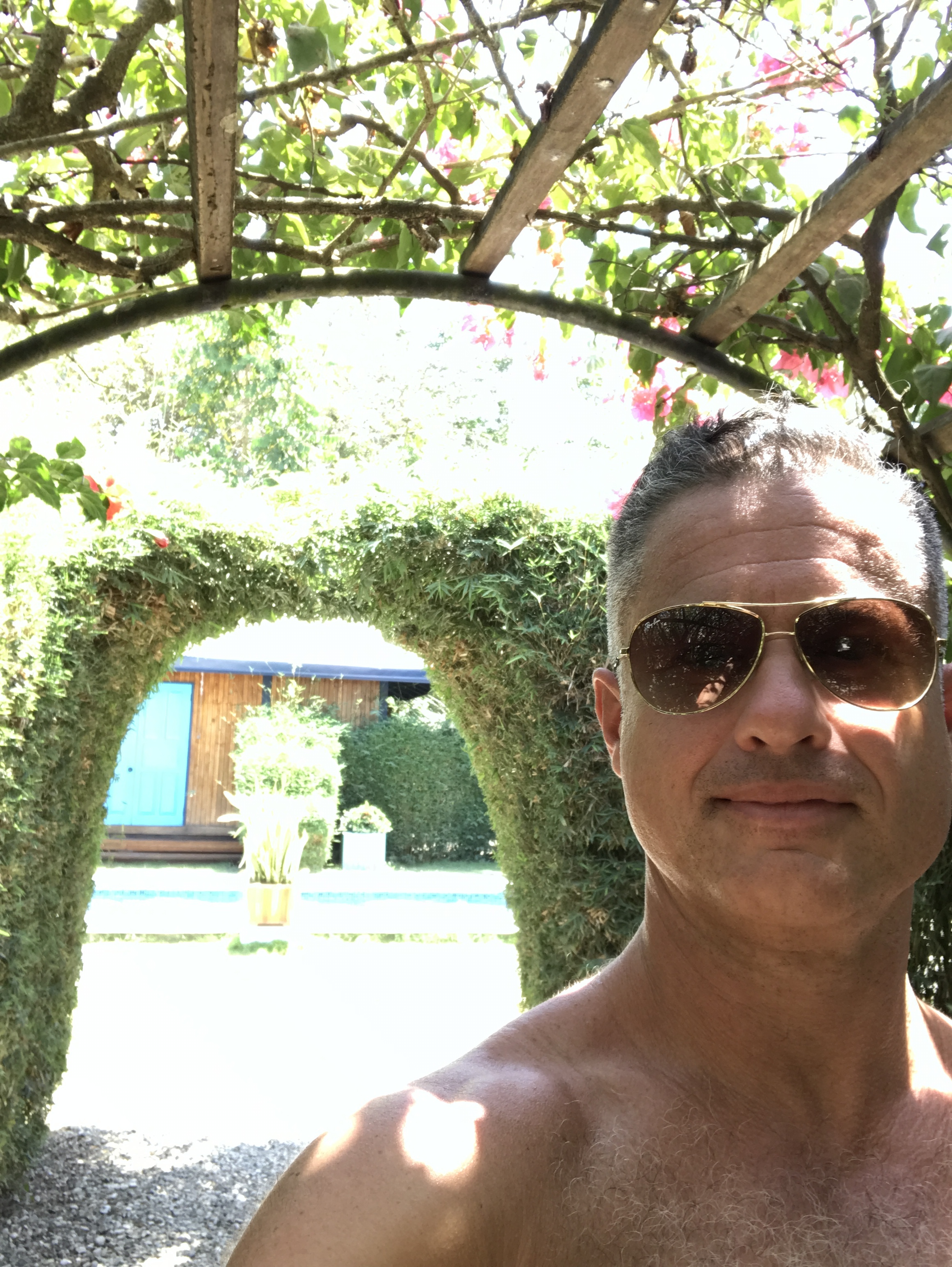 Contact John
Whether you're a seasoned yogi, or just starting out, people of all athletic abilities can benefit from yoga training.
If you'd like more info about upcoming classes, if you'd like a personalized training, or need help with administration of your yoga program, drop me a line today!
Newsletter
If you would like to sign up for my newsletter, please fill out the information here!